New look for Isle Of Wight Biscuit Company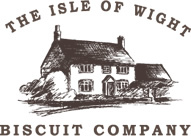 Published 14:13 on 12 May 2015
The Isle of Wight Biscuit Company, based at Mackett's Farm in Newchurch, has a long history of baking and a brand new look.
Jenny, David and the team have been producing biscuits "baked in the heart of the Isle of Wight countryside" for over 20 years. Now their sweet and savoury product ranges have a new look and a new logo, across all of their packaging and point of sale literature.
The Isle of Wight Biscuit Company is bringing a new focus to their on-line offering too. Customers can browse the entire product range and order on-line for the first time from their new web shop. The brand new bespoke website has been produced by two island companies. It was designed by James Lord Design, who also created the new brand identity, and the site has been built by Boxstuff. The Isle of Wight Biscuit Company are embracing social media too, reaching businesses and customers with Facebook and Twitter.
"We're delighted with our new look and branding," says co-owner David Harvey. "Our fresh new look has been well received by customers old and new. Our biscuits are an Isle of Wight tradition and with our new design and packaging they will make an even better souvenir for tourists this summer. We also want to reach more Islanders all year round. We're talking to new stockists and we're excited to be on-sale at more outlets across the Island."
Last updated 14:13 on 12 May 2015